Dive into a sensory journey
To understand the complexity and beauty of a project, you have to live it a little.
To make this possible, we chose to include a video that recounts moments of life, of travel, of experience.
The perfect introduction to the world - or Version - of Gunter.
www.laversionedigunter.com
One step at a time
In every section and page one experiences the feeling of being accompanied. Gunter's journey is not only among the wines, but in his website.
Slowly, unhurriedly, just as you open a good bottle of wine...you have to savor it!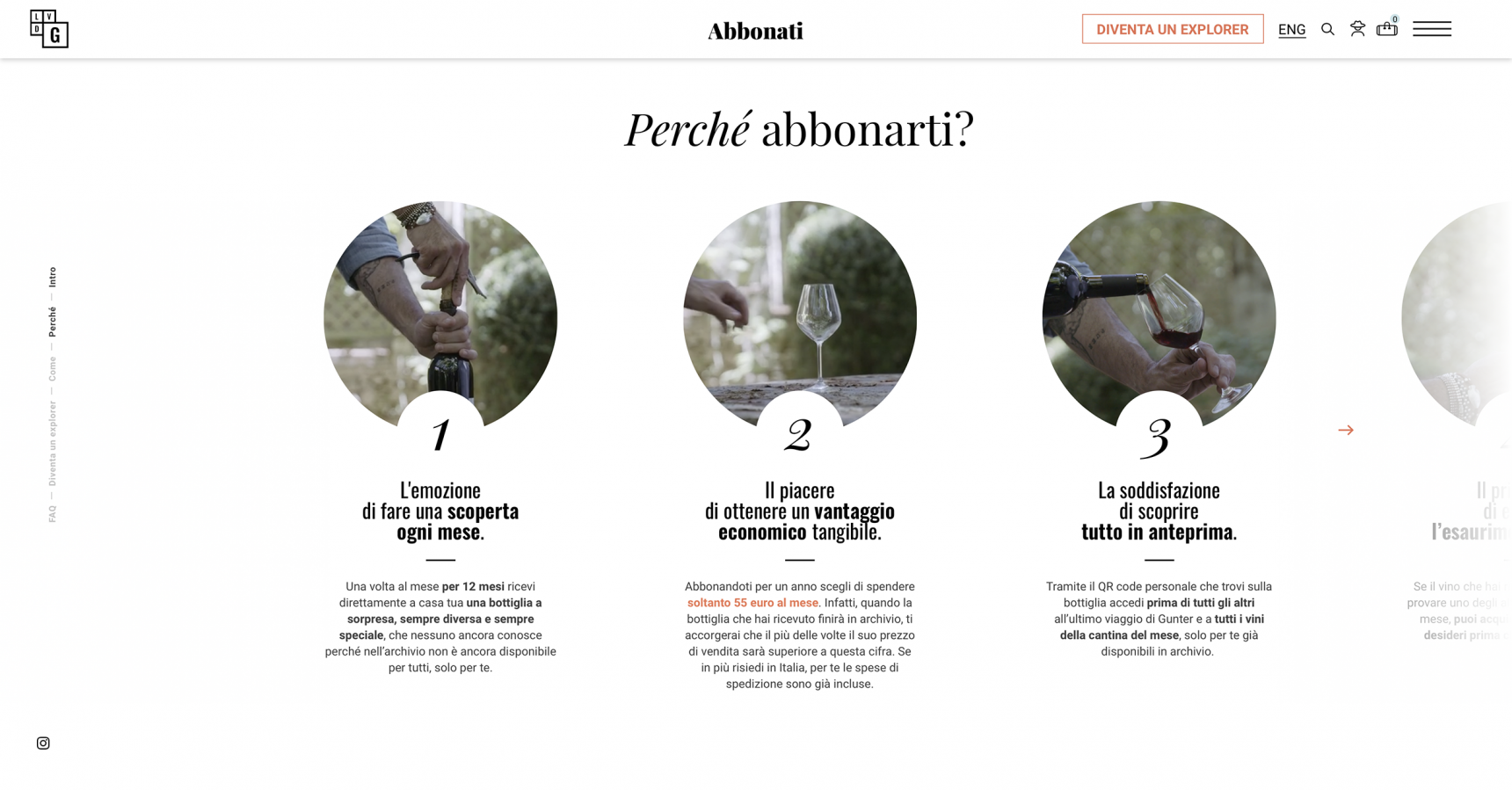 The perfect souvenirs without ever having been there
Adventures, around the world, with a specific purpose: to find the best wines, the most unique, the lesser known. And since we don't like secrets, you can't miss the catalog from which to buy the wines you missed or want to relive.