When architecture and (web) design meet
Modern conference rooms created from the abandoned industrial space of the former Magazzini Generali in Verona, brought to new life.
www.associazionem15.it
A space that has become the home of professions
Vision, future, sustainability: these are the three components of a digital tailoring project! M15 is the representation of the change of vision: a future to live and relive.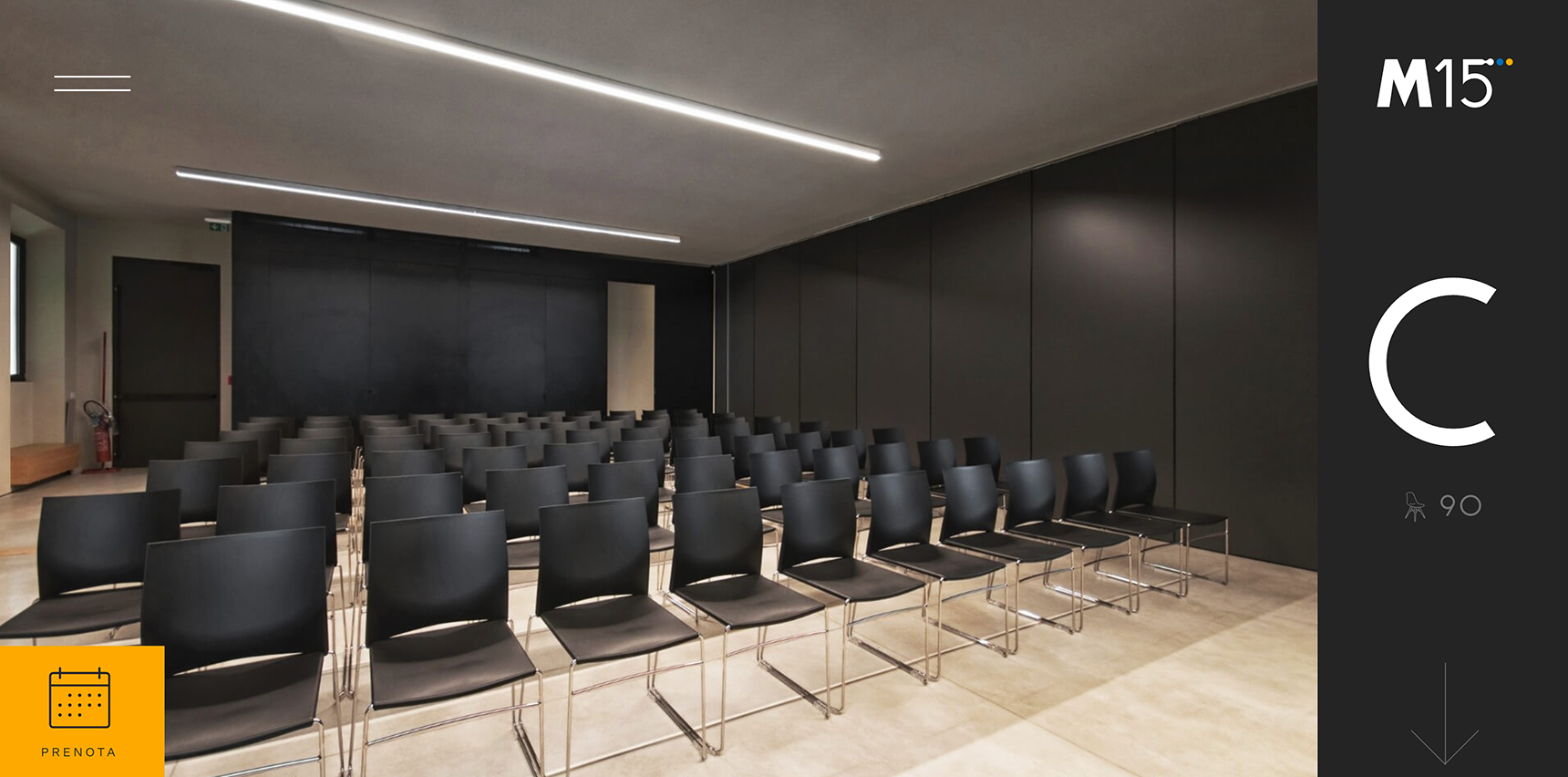 Geometric essentiality
A simple and modern design without neglecting that retro touch of the historic Magazzini Generali.